Introduction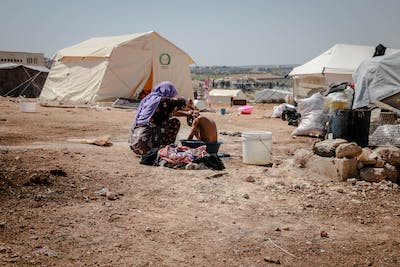 UNHCR Deutschland is one of the organs of the UN dealing with refugees. The United Nations High Commissioner for Refugees (UNHCR) is the United Nations agency responsible for the protection and assistance of refugees, asylum-seekers, and stateless persons worldwide. UNHCR offers numerous opportunities for young people, who are committed to making a difference in the lives of refugees and stateless persons. These opportunities include internships, volunteer programs, and scholarships that provide young people with the chance to gain valuable experience, develop new skills, and participate in life-changing experiences.
One of the best opportunities for young people in UNHCR is the internship program. The program offers young people the chance to work in various fields like communications, legal affairs, protection, and external relations. Interns receive a stipend to cover their living expenses, and they can gain professional experience by working alongside UNHCR staff members. The program also offers a valuable opportunity to learn about the complex issues that refugees and displaced persons face, and how UNHCR works to address them.
Volunteer programs also offer young people a chance to make a positive impact in the lives of refugees and stateless persons. These programs range from local volunteer opportunities like tutoring new arrivals in language classes to supporting case management for vulnerable refugees. Young people who are interested in volunteering can be a part of various initiatives such as cultural and recreational activities or social and economic initiatives.
Scholarship programs are another excellent opportunity for young people in United Nations High Commissioner for Refugees. These programs offer funding to cover tuition fees, accommodation, and living expenses for young refugees and stateless persons who want to pursue higher education. These opportunities ensure that young people who have been displaced by conflict and persecution can still access education and build their futures; these are fantastic opportunities to change the course of the lives of those who might have never had a chance to learn and develop themselves.
Young people are the future of our society, and their voices and actions are crucial in initiating positive change. The opportunities provided by UNHCR Deutschland can play a crucial role in developing the skills and confidence of young people, making them active citizens committed to social justice and human rights. United Nations High Commissioner for Refugees is an opportunity for young people to put their skills and passion to use, help individuals facing the most challenging life circumstances, build their assets and empowerment, preparing themselves for the opportunities ahead, which can change their lives and make them change agents for a sustainable world.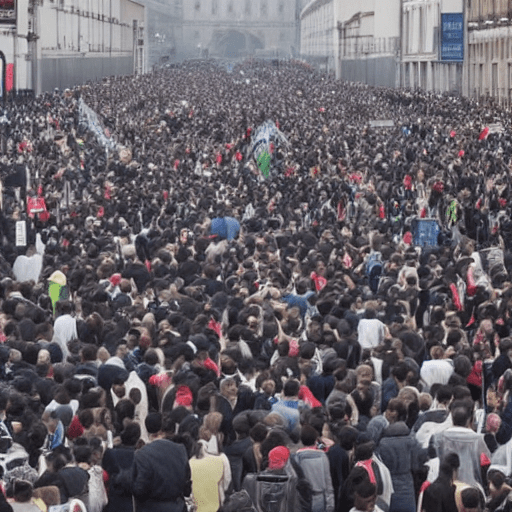 The United Nations High Commissioner for Refugees (UNHCR) Deutschland employs a diverse range of young individuals from various backgrounds to carry out its mission in providing protection and assistance to refugees, asylum seekers and stateless persons. Youth qualifications for United Nations High Commissioner for Refugees include a passion for humanitarian work, an understanding of the refugee crisis and the ability to work in a multicultural environment.
Firstly, having a passion for humanitarian work is one of the key youth qualifications for United Nations High Commissioner for Refugees. The organization carries out a critical mission in protecting and supporting refugees, and requires individuals who are invested in this work. Volunteers and staff members should possess empathy, a desire to help those in need, and a commitment to making a positive difference in the lives of refugees.
Secondly, an understanding of the refugee crisis and its causes is another vital qualification for United Nations High Commissioner for Refugees. Youth who apply for the organization should be knowledgeable about the different dynamics that lead to forced displacement, such as political instability, conflict, and climate change. Understanding the root causes of displacement can help youth to tailor their interventions and contribute to a more comprehensive approach in refugee response.
Lastly, United Nations High Commissioner for Refugees is a multicultural organization and requires individuals who can thrive in a diverse environment. Youth who are comfortable in multicultural settings and can adapt to different ways of life, traditions and languages are particularly needed. Individuals who have experience living or working abroad, or with refugees, would also be an asset.
United Nations High Commissioner for Refugees looks for youth candidates who possess a passion for humanitarian work, an understanding of the refugee crisis, and the ability to work in a multicultural environment. These qualifications help to ensure that the organization's staff are well equipped to carry out their work with compassion, expertise, and cultural sensitivity.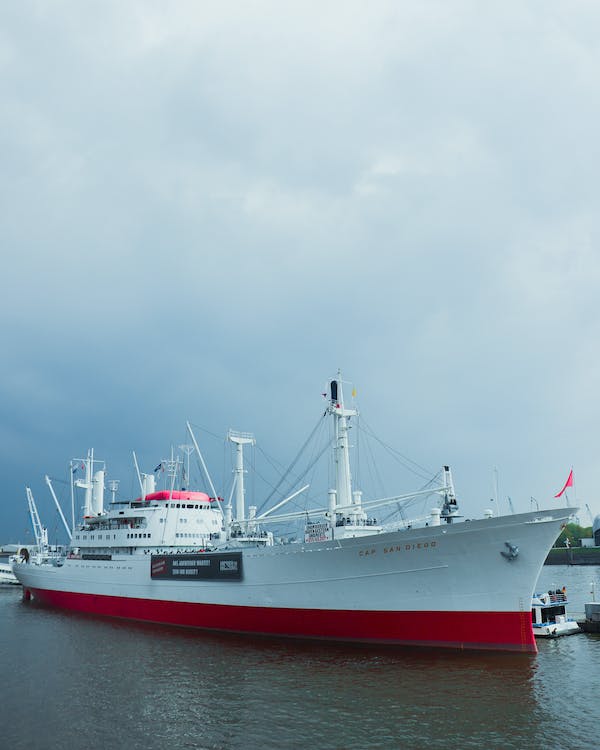 Organizations Helping Refugees In Germany
In recent years, Germany has become one of the most popular destinations for refugees around the world. The country has opened its doors to those seeking shelter and safety, making a concerted effort to accommodate and support refugees. This commitment is exemplified by a number of organizations that have been created to assist and support refugees in various ways. This essay will explore ten organizations that are helping refugees in Germany and analyze the impact they have made on the lives of those seeking refuge.
One of the most prominent organizations in Germany dedicated to helping refugees is the German Red Cross. This organization provides emergency medical assistance to refugees upon their arrival in the country. By offering medical care, the German Red Cross ensures that refugees receive the necessary treatment to address any health issues they may have.
Another prominent organization assisting refugees in Germany is Caritas. Caritas provides social services, including accommodation, food, and legal support for refugees. They also offer language courses, helping refugees to integrate into German society and improve their job prospects. Through their comprehensive approach, Caritas empowers refugees to build a new life in Germany.
Refugees often face psychological challenges due to the trauma they have experienced before and during their journey. To address this, the organization "Refugees Welcome" focuses on providing psychological support to refugees. Through counseling sessions and group therapy, refugees are given a safe space to express their emotions and heal from their past experiences.
Within the education sector, "Pro-Refugees" is an organization that focuses on providing educational opportunities for refugees in Germany. They offer language courses, vocational training, and academic support programs to help refugees gain the skills necessary to succeed in their new environment.
The organization "MigrantHilfe" is devoted to helping refugees find employment in Germany. They offer job training programs, resume building assistance, and job placement services. By enhancing refugees' employability, MigrantHilfe plays a vital role in fostering economic integration and self-sufficiency for refugees.
Legal support is crucial for refugees navigating the complex asylum process. "Asylum Aid" focuses on providing free legal assistance to refugees in Germany. By assigning lawyers to individual cases, they ensure that refugees have access to necessary legal aid to help them secure their status and rights in the country.
Another organization that has been impactful in supporting refugees in Germany is "Doctors Without Borders". As healthcare is a universal human right, this organization focuses on providing medical care to refugees living in camps, reception centers, and communities across the country. Through their efforts, they contribute to the overall well-being of refugees and ensure their basic health needs are met.
Access to information is vital for refugees, especially in terms of understanding their rights and available support. "Refugee Council" is an organization that provides information and guidance to refugees in Germany. They offer workshops and seminars, helping refugees become informed about their rights and obligations, enabling them to make more informed decisions about their future.
Provision of safe housing is a key concern for refugees. The organization "Habitat for Humanity" works towards providing affordable and sustainable housing for refugees in Germany. Through their construction projects and partnerships with local communities, they aim to create stable and secure housing options for refugees.
Lastly, "Amnesty International" deserves recognition for their advocacy and lobbying efforts to protect the rights of refugees in Germany. The organization works relentlessly to raise awareness about refugee issues, promote policy changes, and fight against discrimination and human rights abuses.
The organizations mentioned above are just a few examples of the many dedicated groups in Germany supporting refugees. Their collective efforts are helping to alleviate the challenges faced by refugees, improving their access to healthcare, education, employment, legal aid, and housing. These organizations demonstrate Germany's commitment to integrating refugees into society and ensuring they have the necessary resources to rebuild their lives. The continuous contribution of these organizations is invaluable and reflects the compassion and solidarity of the German people towards those seeking refuge.
Conclusion on UNHCR Deutschland
In conclusion, UNHCR Deutschland offers many opportunities for young people who are passionate about supporting refugees and stateless persons. Through internships, volunteer programs, and scholarships, young people can gain professional experience, develop new skills, and make a positive impact on the lives of those who need it the most. The youth are the backbone of societal progress and positive change, and United Nations High Commission for Refugees Deutschland provides valuable opportunities for the youth to make their contribution to the world's humanitarian issues. These opportunities can help young people realize their potential, change their vision about the world and its different cultures, and empower themselves to make positive changes