Introduction
Migration definition; Human migration is the movement of individuals from one place to another, either within a country or across international borders. People migrate for various reasons, including seeking better economic opportunities, escaping persecution or violence, reuniting with family members, or seeking better education and healthcare. However, migration can be a complex and challenging experience, as it involves uprooting one's life and adapting to a new social, cultural, and economic environment.
Basic Needs
International assistance can play a pivotal role in supporting the humanitarian needs of migrants, as well as in addressing the root causes of migration. For example, humanitarian aid can help provide refugees with basic necessities like food, shelter, and medical care, while educational programs can help migrants develop skills that can improve their economic opportunities. Aid can also support the integration of migrants into host communities, by promoting understanding, respect, and tolerance between different cultures.
Lack of Consensus
However, international assistance also faces some significant challenges in supporting the needs of migrants. One critical challenge is the lack of consensus among nations on how to address migration-related issues. Some countries emphasize border security and deterrence, while others focus on ensuring migrants' rights and providing them with essential support. Therefore, a coordinated and comprehensive approach to addressing migration is essential to ensure that assistance is effective and suitable for meeting migrants' diverse needs.
Funding Gap
Another critical challenge in providing assistance to migrants is the funding gap. Migration-related emergencies often require significant financial resources, yet international aid is frequently inadequate to meet these needs. Additionally, a significant proportion of aid directed towards migrants is directed towards short-term humanitarian relief; long-term social and economic support is crucial to enable migrant communities to become self-sufficient and economically independent.
Migration definition; ensuring that international assistance is evidence-based and data-driven is essential to ensure that it meets the needs of migrants adequately. Collecting data on migration patterns, the reasons for migration, and the needs and aspirations of migrants is essential to understand the complex factors that drive migration and design effective interventions. Additionally, involving migrants in the design and implementation of aid programs can help ensure that these programs reflect their priorities and needs.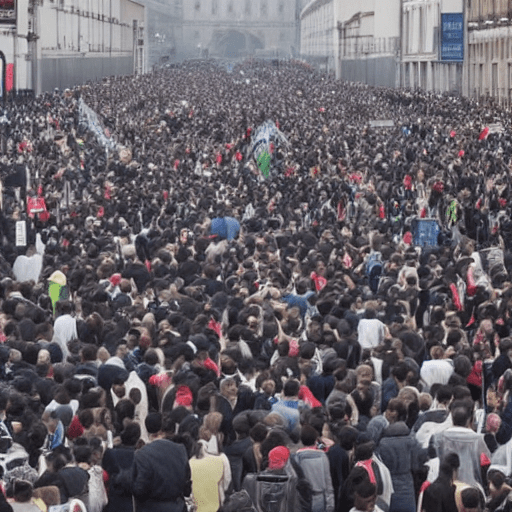 Human migration is the movement of people from one location to another with a purpose of settling in the new place. This movement can be caused by various factors such as environmental, economic, social or political reasons. Migration has been a part of human history for thousands of years with people moving from one region to another in search of better opportunities. In Africa, migration has been a dominant theme from pre-colonial times to the present day.
Social – Political Factors
African migration patterns have been influenced by social, political and economic factors. For example, political instability in many African countries has led to the forced migration of people in search of safety and better living conditions. Economic factors such as poverty, unemployment and lack of opportunities have also been major contributors to migration in Africa. Many Africans move from rural to urban areas in search of work and better economic prospects.
Environmental Factor
In addition, environmental factors such as drought, famine, and natural disasters have also played a role in human migration in Africa. Climate change is becoming more of a concern and could potentially cause more displacement of people in the future. Along with these factors, colonialism and slave trade also played significant roles in shaping African migration patterns. With the expansion of European powers in Africa, millions of Africans were forced to move to new regions as part of the slave trade.
Economical Reasons
Today, African migration is a global issue, with millions of Africans moving to Europe, the Americas or other African nations in search of better living conditions. The challenges of migration remain, with long and often dangerous journeys, poor living conditions, and discrimination in new regions. However, migration remains an important way for people to improve their lives and access better opportunities. With proper policies and approaches towards migration, it can be managed in a way that benefits both migrants and host communities.
Conclusion on Migration Definition
In conclusion, migration is an essential aspect of human life, and international assistance can provide vital support to migrants. However, addressing the challenges of migration requires more than just short-term emergency relief. We must work towards coordinated and comprehensive approaches to migration, supporting migrants' rights while addressing the root causes of migration. Finally, ensuring that assistance is cost-effective and evidence-based is crucial to ensure that it meets migrants' diverse needs and supports their long-term integration into host communities.