Introduction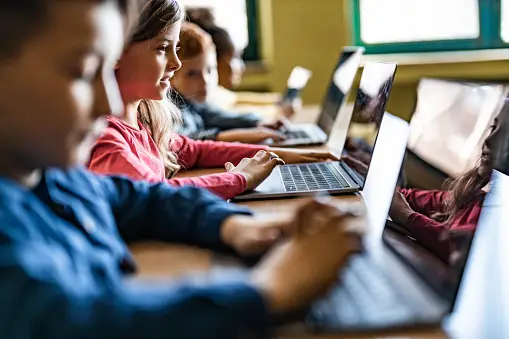 Youth Technology Programs – Technology has become an integral part of our lives, and it is crucial that the younger generation receives proper education and exposure to it. With the increasing demand for tech-savvy individuals, various youth technology program have emerged to bridge the skills gap and provide opportunities for young minds. In this article, we discuss the seven best youth technology program available today.
First on the list is Code.org, a non-profit organization that aims to bring computer science education to every school. Their curriculum includes interactive courses suitable for beginners and advanced students alike. Code.org has reached millions of students globally, with a strong emphasis on accessibility and inclusivity.
Another renowned program is Girls Who Code, an initiative designed to inspire and support young girls in the field of technology. They offer summer immersion programs, clubs, and specialized resources to empower girls to pursue computer science and engineering. With their focus on diversity and gender equality, Girls Who Code has made significant strides in fostering the next generation of female tech leaders.
For those interested in robotics and engineering, FIRST Robotics is an excellent option. Their programs challenge students to design, build, and program robots to compete in various competitions. FIRST Robotics provides a unique hands-on learning experience, promoting teamwork, problem-solving skills, and practical application of engineering principles.
Next, MIT App Inventor empowers young individuals to design and build their own mobile apps. This free software provides a visual programming environment, enabling students to create Android applications without prior coding knowledge. MIT App Inventor enables youth to unleash their creativity and develop real-world applications.
The National Computer Science Academy (NCSA) offers free online courses and certifications in various technology-related fields. With their comprehensive curriculum, individuals can learn programming languages, web design, ethical hacking, and many other subjects. NCSA's certifications enhance the learners' resumes and increase their chances of employability in the tech industry.
Digital Media Academy (DMA) specializes in technology camps and courses designed to develop critical digital skills. They offer programs such as game development, filmmaking, music production, and coding. DMA's hands-on approach and expert instructors ensure an immersive learning experience that nurtures creativity and fosters innovation.
Lastly, the Technovation Challenge encourages girls to solve community problems using technology. This program combines entrepreneurship with technology by guiding participants to develop a mobile app, create a business plan, and pitch their idea to investors. Technovation Challenge equips young girls with the skills necessary to become tech entrepreneurs and problem solvers.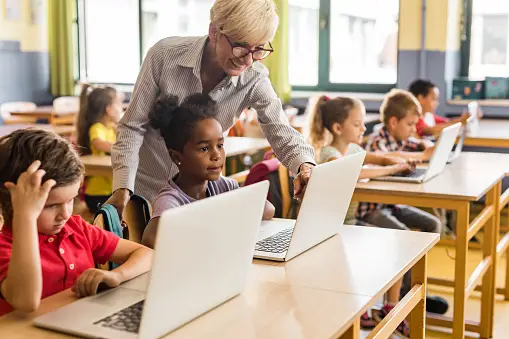 What Are The Best Youth Technology Programs in America?
Technology has become an integral part of our daily lives, and it is important for young individuals to have access to quality programs that can teach them necessary skills for the digital age. In America, there are several youth technology programs that have proven to be incredibly successful in grooming the next generation of tech-savvy innovators. This essay will examine the best youth technology program in America and highlight their strengths.
Firstly, one of the top youth technology program in America is Girls Who Code. This organization aims to close the gender gap in technology by providing free coding clubs and summer immersion programs for girls. Girls Who Code offers hands-on learning experiences, mentorship opportunities, and access to a supportive network of peers. By engaging and empowering young girls, Girls Who Code is fostering a more diverse and inclusive tech industry.
Another exceptional youth technology program is the National Center for Women & Information Technology (NCWIT) Aspirations in Computing. This program recognizes and supports young women interested in computing and technology. It offers scholarships, internships, and connection to a vast network of computing professionals. NCWIT Aspirations in Computing helps girls build their confidence and develop the necessary skills to pursue successful careers in technology.
For students interested in computer science and programming, the Code.org program is an ideal choice. Code.org provides online tutorials, coding activities, and resources for students of all ages. The program has a comprehensive curriculum that guides students from beginner level to advanced coding concepts. Code.org also offers professional development opportunities for teachers, ensuring that technology education is being effectively delivered in schools.
In addition to these national programs, cities across America have their own exceptional technology initiatives. The New York City Department of Education, for instance, has the Computer Science for All (CS4All) program. This initiative aims to bring computer science education to every New York City public school student. CS4All provides training and resources to teachers, ensuring that all students have access to high-quality computer science education regardless of their zip code.
Furthermore, the Massachusetts Institute of Technology (MIT) offers the MIT App Inventor program, which introduces students to mobile app development. This program allows young individuals to create their own apps using a visual programming interface. Through MIT App Inventor, students can gain crucial problem-solving and creative thinking skills while developing their own unique mobile applications.
Another youth technology program that deserves recognition is the National Society of Black Engineers (NSBE) Pre-College Initiative. NSBE offers a range of programs, including robotics competitions, coding camps, and leadership development workshops. These initiatives aim to inspire and support Black students pursuing careers in STEM fields. The Pre-College Initiative also strives to enhance the academic proficiency and self-confidence of its participants.
Additionally, the Technology Student Association (TSA) is a national organization that offers opportunities for students interested in technology-related careers. TSA competitions allow students to showcase their skills in areas such as coding, engineering, graphic design, and robotics. The organization also provides leadership development opportunities and networking events, helping students build essential connections with industry professionals.
Another notable program is TechGirlz, which focuses on empowering middle school girls through technology. TechGirlz offers workshops that cover various topics such as website development, app design, cybersecurity, and video game creation. By providing these hands-on experiences, TechGirlz aims to ignite girls' passion for technology and encourage them to pursue careers in STEM fields.
Moreover, the National Youth Science Foundation (NYSF) provides prestigious programs such as the National Youth Science Camp and National Junior Science and Humanities Symposium. These programs are designed to identify and nurture the talents of exceptional young scientists and innovators. Through NYSF, students can engage in cutting-edge research, attend lectures by eminent scientists, and collaborate with peers from across the country.
Lastly, the FIRST Robotics Competition is a highly recognized program that combines the excitement of sports with the rigors of science and technology. This competition invites high school students to design and build robots to compete in various challenges. FIRST Robotics encourages teamwork, critical thinking, and problem-solving, providing an excellent platform for students to apply their STEM knowledge in a practical setting.
America offers a wide range of exceptional youth technology program that cater to different interests and goals. From Girls Who Code to FIRST Robotics, these programs are successfully grooming the next generation of tech-savvy individuals. These initiatives not only teach essential skills but also foster diversity, inclusion, and innovation in the technology industry. As technology continues to shape our world,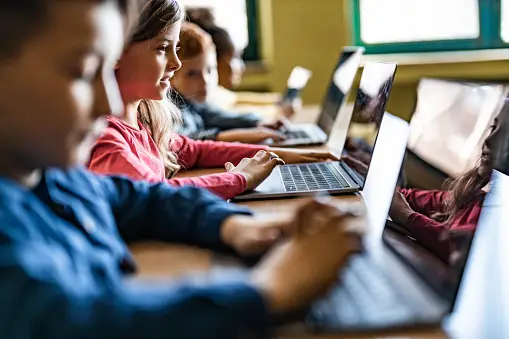 Discover The Best Youth Technology Programs in Europe
Europe is well-known for its cutting-edge technology and innovation, making it the perfect destination for young minds interested in exploring the world of technology. With a plethora of youth technology program available across the continent, there is no shortage of opportunities for students to discover and enhance their skills in this rapidly evolving field. In this essay, we will explore some of the best youth technology program in Europe, which provide an exciting platform for young individuals to learn, create, and develop their technological talents.
One such program is the Digital Youth Summit, held annually in Dublin, Ireland. This three-day event brings together young tech enthusiasts from all over Europe to participate in workshops, panel discussions, and networking sessions. It focuses on topics such as coding, robotics, artificial intelligence, and blockchain, enabling participants to gain hands-on experience and learn from industry experts.
Another notable program is the Jugend Hackt initiative, which takes place in several cities across Germany. This unique program offers young people aged 12 to 18 the opportunity to work collaboratively on coding projects, creating innovative solutions to real-world problems. Jugend Hackt fosters creativity, critical thinking, and teamwork skills by providing mentoring and support from experienced professionals in the field.
Moving eastwards, the TechChill Academy in Riga, Latvia stands out as an exceptional youth technology program. Aimed at high school students, this summer academy offers intensive courses in web development, mobile app development, and virtual reality. With a focus on practical learning, participants gain tangible skills and receive guidance from industry experts, empowering them to turn their ideas into reality.
In the United Kingdom, the National Cipher Challenge takes center stage as an exciting program for young cryptography enthusiasts. This annual challenge invites students aged 11 to 18 to solve a series of encrypted puzzles, fostering problem-solving, logical thinking, and analytical skills. The challenge culminates in an awards ceremony, where participants are recognized for their achievements in deciphering complex codes.
Spain also offers exceptional youth technology programs, with one noteworthy initiative being the Youth Mobile Festival (YoMo) in Barcelona. YoMo is a pioneering event that aims to inspire young people to pursue careers in science, technology, engineering, and mathematics (STEM). It features interactive exhibitions, workshops, and talks, showcasing the latest technological advancements and providing students with a captivating experience.
Moving further north, Estonia's Digital Excellence Academy is renowned for its innovative programs in technology education. This academy offers various courses, such as coding, cybersecurity, and data analysis, catering to different age groups and skill levels. The curriculum is designed to provide a comprehensive understanding of digital technologies, equipping students with the necessary knowledge and skills to thrive in an increasingly digital world.
In the Netherlands, the Young Innovators Program stands out as an exceptional initiative that combines technology with entrepreneurship. This program offers students aged 14 to 19 the chance to develop innovative business ideas, providing them with mentorship, guidance, and access to a network of experts. By combining technology and entrepreneurship, the Young Innovators Program helps aspiring young entrepreneurs turn their ideas into successful ventures.
Continuing our exploration, Italy's Codemotion Kids program deserves recognition for its efforts in introducing coding and technology to children aged 7 to 13. Through interactive workshops and hands-on activities, children learn the fundamentals of coding, web development, and robotics in a playful and engaging manner. Codemotion Kids promotes creativity and problem-solving skills, laying a strong foundation for future technological endeavors.
Sweden's Stockholm Junior Water Prize is a youth technology program that focuses on sustainability and environmental innovation. Students aged 15 to 20 are invited to submit projects related to water conservation, purification, and management. The finalists of this prestigious competition are invited to Stockholm to present their projects to an international jury, fostering a sense of global collaboration and inspiring young minds to find innovative solutions for a sustainable future.
Europe's youth technology programs offer a plethora of opportunities for young individuals to discover, nurture, and expand their technological talents. From coding workshops to entrepreneurship programs, these initiatives provide invaluable experiences that equip students with the skills they need to thrive in an increasingly digital world. The diverse array of programs across the continent ensures that there is something for every young technophile, making Europe an ideal destination for those seeking to explore the exciting world of technology.
Conclusion on Youth Technology Programs
In conclusion, these seven youth technologies programs discussed – Code.org, Girls Who Code, FIRST Robotics, MIT App Inventor, National Computer Science Academy, Digital Media Academy, and Technovation Challenge – are among the best available today. These programs not only equip young individuals with valuable technical skills but also foster collaboration, innovation, and diversity. As technology continues to shape our world, it is imperative to empower our youth with the knowledge and tools to thrive in the digital age.