Introduction
Poverty line UK ; Poverty has been a persistent issue in the UK for decades. Despite the country's economic growth, poverty rates continue to fluctuate, and the youth are among the most affected. This essay aims to explore the extent of poverty among the youth in the UK in the 21st century.
Job losses
According to the latest statistics from the UK government, poverty rates among the youth are on the rise. In 2019-2020, about 30% of children in the UK were living in poverty, with the majority of those being from working-class families. The COVID-19 pandemic has further exacerbated the situation, with more young people experiencing financial difficulties due to job losses and reduced income.
Living Cost
Poverty line UK; One of the major causes of youth poverty in the UK is the high cost of living, particularly in urban areas. Housing, food, and transportation costs are particularly high, and young people struggle to make ends meet. Furthermore, the gig economy and the rise of zero-hour contracts mean that many young people are underemployed, making it difficult to afford basic necessities.
Lack of Training
Another factor contributing to youth poverty is the lack of access to quality education and training. Young people from low-income families are less likely to attend university or receive vocational training, limiting their employment opportunities and earning potential. This creates a cycle of poverty that is difficult to break.
Free school Meals
The government has implemented several policies aimed at reducing youth poverty in the UK. These include increasing the national minimum wage and introducing free school meals for children from low-income families. However, many argue that these policies are not sufficient and that more needs to be done to address the root causes of poverty.
What Situation Do Youth Face In Poverty line UK?
Poverty line UK; Poverty has been a long-standing problem in the United Kingdom, and its effects are severe on the youth. Despite significant efforts to combat it, poverty still plagues a considerable percentage of the population, especially young people. Statistics indicate that about 14 million people in the UK live below the poverty line. While this is a substantial reduction from previous years, poverty still affects a worrying number of young people. Many of them struggle with basic needs such as accommodation, food, and education.
The problem of poverty among youth is particularly evident in urban areas, where living conditions are often challenging. Young people living under the poverty line are unable to fully participate in various areas of society, including education, employment, and even social activities. The lack of resources and opportunities available to young people living in these areas limits their chances for mobility, and they are more likely to become marginalized within society.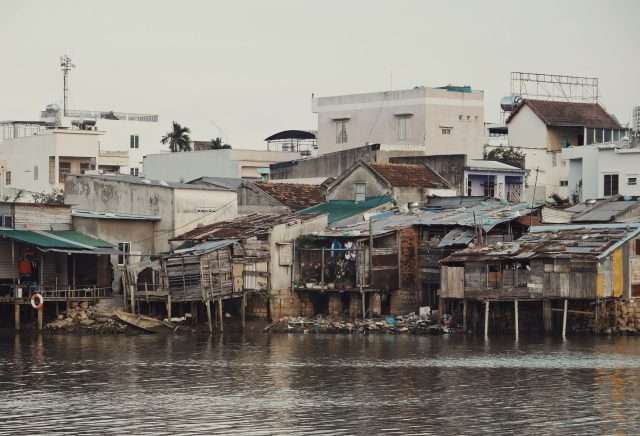 The government has implemented various initiatives aimed at addressing the problem of poverty among UK youth. Among them is the introduction of policies addressing child poverty, free school meals, and social housing schemes. While these initiatives have made some improvements, the problem of poverty among young people is still a major concern. The UK government must do more to provide solutions to poverty, particularly among the youth. It is essential to create a supportive environment that provides opportunities for young people living in poverty to break free from this cycle and live fuller lives.
In conclusion, poverty among the youth in the UK is a complex issue that requires a multifaceted approach. While government policies can help alleviate the immediate effects of poverty, more needs to be done to address the underlying causes, such as the high cost of living and lack of access to quality education and employment opportunities. It is the responsibility of all members of society to work together to ensure that young people in the UK have the resources and support they need to thrive.
References:
Department for Work and Pensions. (2020). Households below average income: An analysis of the income distribution 1994/95-2019/20. Retrieved from https://www.gov.uk/government/statistics/households-below-average-income-199495-to-201920
Office for National Statistics. (2020). Coronavirus and the latest indicators for the UK economy and society: 29 October 2020. Retrieved from https://www.ons.gov.uk/peoplepopulationandcommunity/healthandsocialcare/conditionsanddiseases/bulletins/coronavirusandtheeconomicimpactsontheuk/29october2020
Joseph Rowntree Foundation. (2021). UK poverty 2020/21. Retrieved from https://www.jrf.org.uk/report/uk-poverty-202021