Introduction
Wisdom teeth removal, also known as third molars, are the last set of teeth to emerge in the human mouth. Typically, these teeth erupt between the ages of 17 and 25, a period commonly referred to as the "age of wisdom." However, these molars often cause discomfort and can even lead to complications, necessitating removal. In the 21st century, the best age for youth to get wisdom teeth removal is a subject of much debate, with several factors influencing the decision.
Rite of Passage
Traditionally, wisdom teeth removal was a rite of passage for young adults in their late teens or early twenties. However, advances in dental technology and techniques have made the procedure safer and more comfortable, leading some to advocate for earlier removal. In general, the best age for wisdom tooth removal is between 16 and 19 years old. At this age, the teeth are still forming, making extraction easier and less traumatic.
Teeth Position
Another factor to consider is the positioning of the wisdom teeth. If the molars are impacted, meaning they are stuck beneath the gum line and cannot emerge properly, removal is often recommended. Depending on the degree of impact, earlier removal may be necessary to prevent infection or damage to adjacent teeth. X-rays and other imaging techniques can help determine the best time for extraction based on the position and development of the teeth.
Timing
Timing is also important when it comes to recovery. Wisdom teeth removal is a surgical procedure, and postoperative healing can take several days to several weeks. While older patients may require less time off work or school due to higher pain tolerances, younger patients have the advantage of quicker wound healing and less chance of complications such as dry socket.
Decision Making
Ultimately, the decision to remove wisdom teeth should be made on an individual basis. Factors such as the patient's overall health, the number of teeth requiring extraction, and the accessibility of the teeth should all be taken into account. In some cases, wisdom teeth may not cause any problems and can be left in place. Your dentist or oral surgeon can help guide you in making an informed decision about the timing of your wisdom tooth removal.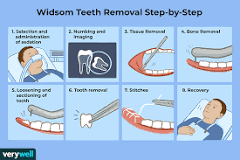 Popular Youth Age for Wisdom teeth removal in your country
Wisdom tooth removal is a common dental procedure that many people undergo. However, the age at which people get their wisdom teeth removed varies across different countries. In many western countries, including the United States, the popular age for wisdom tooth removal is between the ages of 17 and 25. In my country, which is India, the popular age for wisdom tooth removal is slightly higher, with most people getting their wisdom teeth removed between the ages of 20 and 30.
One of the main reasons for this age difference is that people in my country tend to keep their wisdom teeth for longer. This is because dental care is not as advanced or as readily available as it is in western countries, and many people may not go to the dentist regularly. However, as people begin to experience pain or discomfort from their wisdom teeth, they may opt to get them removed. Additionally, many people in my country may not have access to dental insurance, which can make the procedure more expensive and make them postpone it until they are financially able to afford it.
The popular age for wisdom tooth removal varies across different countries. While western countries tend to remove wisdom teeth earlier, people in my country tend to wait until they are in their 20s or 30s. This age difference can be attributed to differences in access to dental care and insurance, as well as cultural beliefs around dental health. Regardless of the age at which people get their wisdom teeth removed, it is important to maintain good oral hygiene and regularly visit the dentist to prevent any dental problems.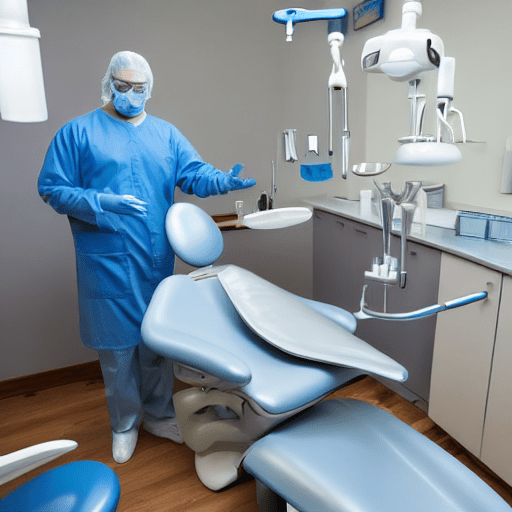 Conclusion
In conclusion, the best age for youth to go for wisdom teeth removal in the 21st century depends on several factors, including the position and development of the teeth, the degree of impact, and the patient's recovery time. While some argue for earlier removal, the decision should be made on a case-by-case basis with input from a dental professional. By carefully considering these factors, patients can ensure a successful extraction with minimal discomfort and faster recovery time.