Introduction
Easter 2023; Easter is a time of celebration, joy and love. It is a religious holiday that commemorates the resurrection of Jesus Christ, and it is also a time when the spring season is in full swing. For youth, especially, Easter represents a chance to enjoy time with family and friends, as well as participate in all sorts of fun activities. 2023 Easter holidays will be no different, with youth looking forward to various avenues to celebrate the holiday.
Attending Church
To best celebrate Easter 2023 holidays, youth can start the celebrations by attending church. On Easter Sunday, many churches usually hold special services that are specifically dedicated to celebrating the resurrection of Jesus Christ. The services are usually shorter and filled with lively music, and the message is geared primarily towards the youth. Attending the church services will enable them to learn more about the resurrection of Jesus Christ and connect with other young people of similar faith.
Community Event
Another way for youth to celebrate Easter 2023 holidays is by organizing a community event. Youth can come together to plan events such as egg hunts, charity events, and games. They can also organize an Easter carnival where they can set up various games, food stands, and other activities that reflect the holiday. This activity will bring the community together and serve as a means of giving back to society.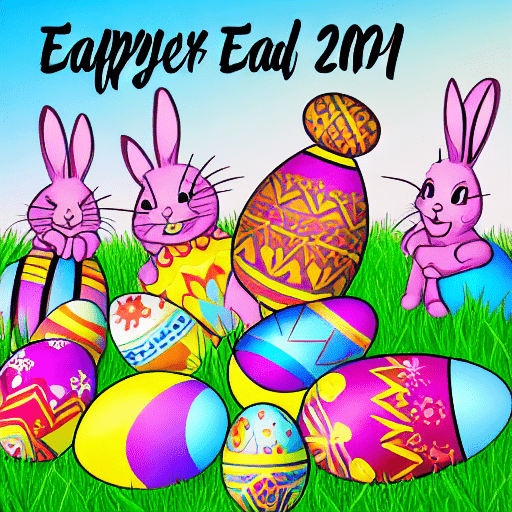 Easter with Family and Friends
Youth can also celebrate this holiday by spending time with their family and friends. Easter is an excellent opportunity to reflect on the importance of family and loved ones. They can visit their relatives who live nearby or organize a family get-together. They can enjoy an Easter feast or cook traditional dishes, like hot cross buns, together. Celebrating with family and friends is a great way to foster good relationships and create lasting memories.
Outdoor Activities
Another way that youth can celebrate the Easter 2023 holiday is by participating in outdoor activities. The spring weather is typically mild and enjoyable, making it perfect for outdoor activities. Youth can take part in hiking, swimming, or any other outdoor activity with family and friends to celebrate the Easter holiday. They can also engage in charitable activities such as cleaning up and planting of trees in public spaces or volunteering at the community centers.
Easter is one of the most important religious festivals celebrated all over the world. The year 2023 promises to be an exciting year as people from all walks of life come together to celebrate Easter in my city. My city, Birmingham, is known for its vibrant cultural heritage and eclectic mix of people from diverse backgrounds, making it a perfect place for multiple celebrations. The city has much to offer with its vibrant streets, delicious food, and lively music.
The city's churches and cathedrals, such as the St Philip's Cathedral, would light up as people gather for Easter services. The city's famous Bullring shopping center and the Mailbox shopping center would be adorned with festive decorations as the shopkeepers prepare for the rush of shoppers. People from all corners of the city, wearing colorful clothes and carrying baskets filled with Easter eggs, chocolates, and other treats, would participate in the Easter parade.
Moreover, one of the most popular events during Easter is the annual Easter egg hunt, which takes place in parks and gardens throughout the city. Children and adults alike take part in this exciting activity, searching for hidden eggs and other goodies. People come together to share joy and laughter over Easter meals. The restaurants and hotels in the city offer various traditional and modern Easter feasts, which cater to people of all tastes and budgets.
Easter celebrations in my city are a time for people to come together in unity, peace, love, and joy, regardless of their religious, cultural, and socio-economic differences. The city's varied and colorful events and activities during Easter provide ample opportunities for people of all ages and backgrounds to participate actively and enjoy themselves.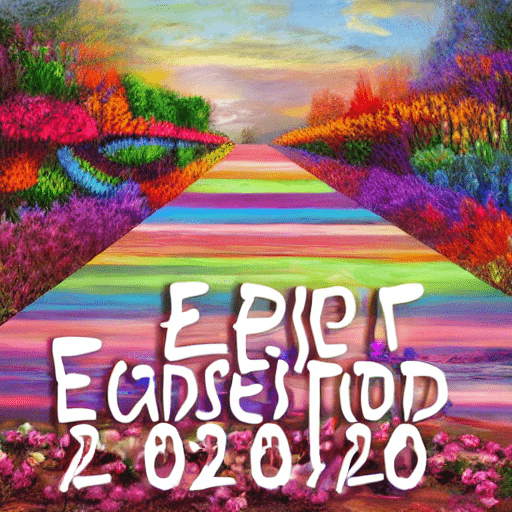 Conclusion
In conclusion, Easter 2023; Easter celebrates the resurrection of Jesus Christ and brings together friends, family and the larger community. Youth can make the most of Easter 2023 by attending church, organizing a community event, spending time with family and friends, and participating in outdoor activities. Celebrating Easter in this ways will offer a memorable time for the youth, create new bonds, and give back to society.